Why we're doing this, what we care about and how you can help this project...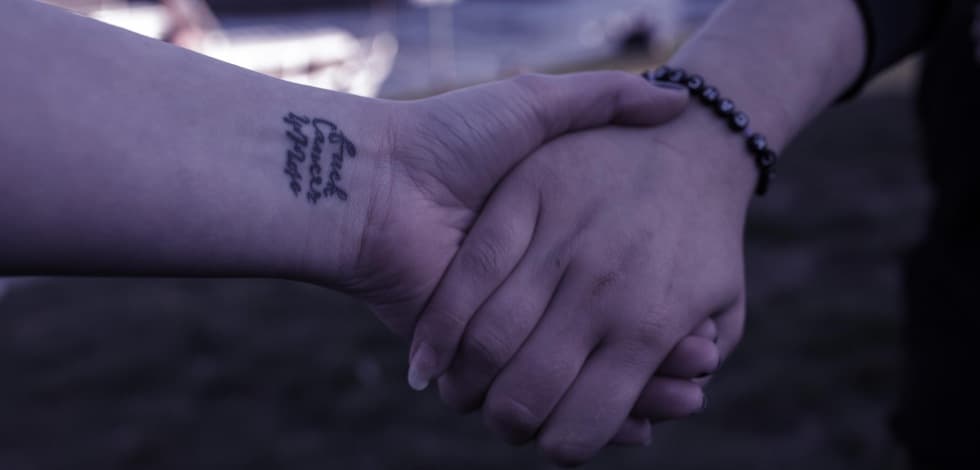 We don't have a problem with the word "FUCK" but with the word "CANCER"
How did it start?
Behind the FUCK CANCER project are young cancer patients together with experienced enthusiasts and professionals who dedicate their free time to the project in the name of the superpower EMPATHY. All this has grown into a campaign that is currently underway and the establishment of an independent FUCK CANCER association.
What is our goal?
Our goal is to spread awareness of adolescent cancer based on experience and a strong, respected brand that you can be a part of. The aim of the project is to create a space where we can bring together organisations, foundations, experts, patients and their personal experiences on one platform over 3-4 years. The goal is to have young people, at the age of the patients, participate in the campaigns that will follow and help co-create them. We will be a signpost for anyone who needs to get information about their illness or the illness of a loved one. We don't want to hide behind nice words, because we know that this disease is definitely not nice and does not fight with the sick, so we are not going to treat it with kid gloves either.
Our motto is:
EMPATHY VS. APATHY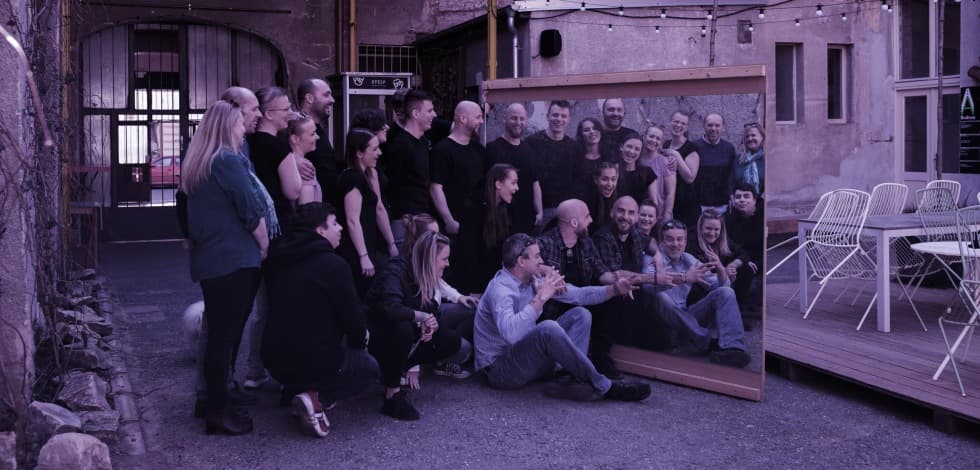 As statistics inexorably show a year-on-year increase in cancer in our country, it is clear to us that this disease affects all of us from some perspective. Whether as a patient, a loved one or an acquaintance.
We can help with individual needs, and we also aim to support the families of patients. We offer direct and financial support, especially for education and employment. We communicate with state and public institutions to defend the interests of cancer patients.
How can you help?
Simply, help us with the power of your social networks, wear a top hat and shout FUCK CANCER, let your surroundings know that the campaign exists. Become our influencer, wear the top hat and follow us on Instagram and everywhere else. We want our whole country to know about us, people of all ages. With you and your super empathy skills, we can achieve this. Support us here on HIT HIT or if that's not in your financial means, find someone who can and wants to support us financially.
Symbol of the project
The symbol of the project is a lavender top hat, as a sign of support and as a sign of courage to those in need.
Get involved and together let's help patients on their road to recovery.
Project guarantors
The FUCK CANCER campaign has its sponsors among the professional public. Oncologist with 40 years of experience in the field of cancer treatment of children and adolescents Viera Bajčiová CSc. and psychotherapist Pavla Doláková, who has many years of experience in caring for the souls of seriously ill cancer patients and their families.
Our philosophy - the basic pillars of the project
Awareness of cancer prevention and cancer issues and the organisation of informative lectures and courses.
Connecting, promoting and financially supporting non-profit organisations and projects focusing on cancer.
Communicating with government and public institutions to advocate for the interests of cancer patients.
Direct and financial support for cancer patients, especially support in education and employment.
Organising cultural and leisure activities to bring together people affected by cancer.
Facilitating communication with similar organisations abroad and creating joint international projects.
Office:
Fuck Cancer
Hradčanské náměstí 61/11
118 00 Prague 1
Czech Republic
Bank account:
888 123 888 2 / 5500
IBAN: CZ5155000000008881238882
SWIFT: RZBCCZPP