Empathy in practice or students helping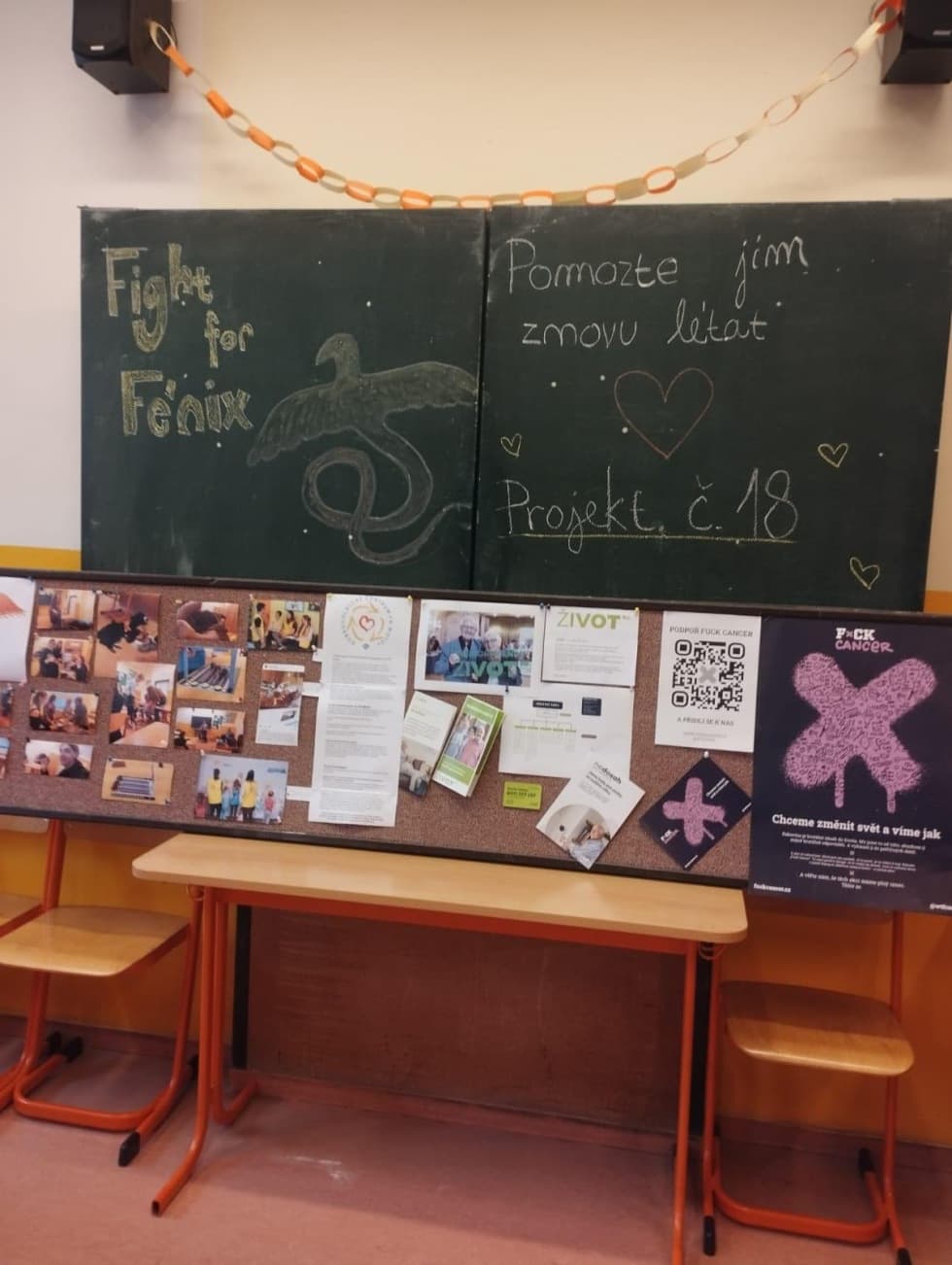 They are young, healthy, full of energy and drive and decided to help those who pulled a Black Peter
They could have chosen any activity, but they decided to help. The topic of volunteering enthused them so much that they put it into practice.
We would like to introduce you to a beautiful event organized by the students of Českolipská Gymnasium in Prague.
During the project week, the students organized a charity bazaar to help young cancer patients.
"Fight for Fénix - help them fly again."
The bazaar took place on Janury 30 and 31st this year as part of the project week. During this week students choose a project according to their interests. The project, which was supervised by Mrs. Anna Linhartová, focused on volunteering opportunities. As part of this project, students also tried volunteering in practice by organizing a bazaar to support the children's oncology at FN Motol. Clothes, toys, and books donated by students and teachers were sold at the bazaar. It was also possible to donate a selected amount to the piggy-bank. The bazaar was organized under the auspices of the SRPŠ (association of parents and friends of the school) and was intended for students and school staff.
And how did we at Fuck Cancer connect with this project?
We were approached by Mrs. Anna asking if we could provide some information or educational materials that could be used by students to spread awareness of cancer among their classmates and teachers as part of a student project......... and we did not hesitate. We went to the gymnasium not only with the necessary materials that the students used during the bazaar, but we also talked together about the issue of cancer in young people, how volunteering can be useful and enriching at the same time, about empathy vs. apathy, and more. It was a very enriching experience for us, from which we still draw today. We are very pleased that such projects for educating the next generations exist, and that empathy has its place in the everyday life of people of all ages.
During the bazaar, the students managed to raise amazing 14 thousand czech crowns, which they will use to buy games, toys, and tools recommended by a gaming therapist at the pediatric hematology oncology department at FN Motol, such as board games Ubongo, Duch, GO, Dixit, Minecraft, a PS5 game, and others. Additionally, during the two days of the bazaar, they spread awareness about cancer in children and young people, prepared an oncology quiz, 10 rules of communication with oncology patients, and urged others to register for the Fuck Cancer project to help us change the world.
We thank the students and their great teacher.
#fuckcancer