Pre-launch of the FUCK CANCER campaign in Kino Pilotů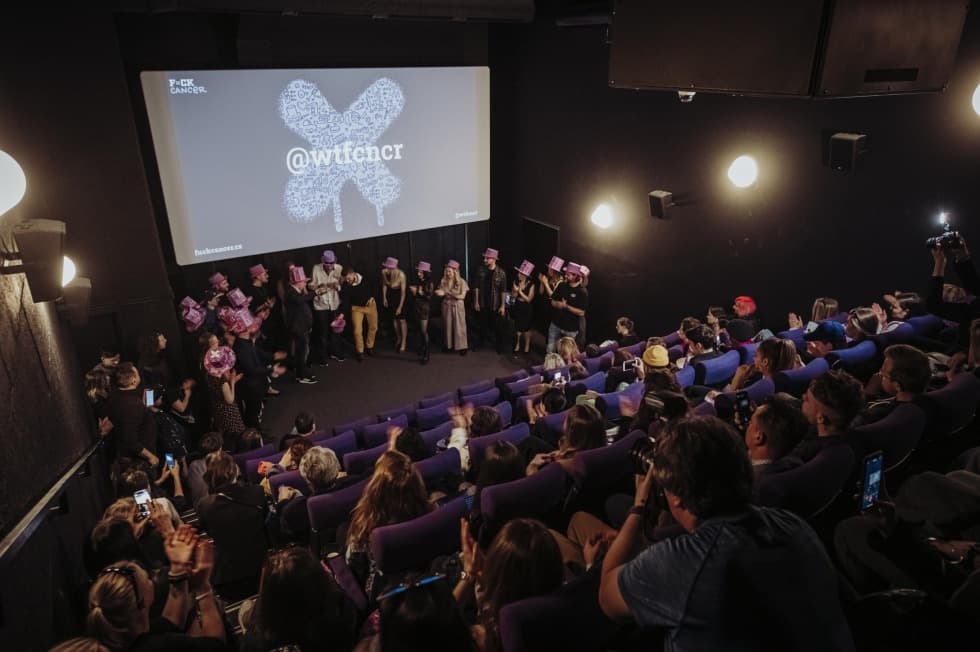 On 13 April 2022, the pre-launch of the FUCK CANCER campaign took place together with the pre-premiere of the film Nothing to Laugh at Kino Pilotů.
Before the official unveiling of the project, big things were happening at the Pilot Cinema. Specifically, two (pre)premieres. Our own, FUCK CANCER, where we christened the lavender top hat and introduced the whole project together with our Heroes, who have been part of everything that's been going on since the beginning of the campaign planning. And the second pre-screening was directed by Kino Pilotů and we are very happy that they waited to launch the film until we were ready with this campaign as well, so we presented together the long-awaited Norwegian film "Nothing to Laugh About". A film that is thematically in line with our, let's say, mission. It was an incredibly powerful experience for everyone involved. Both for our production team, for Heros themselves and last but not least for our Soldieres who came here to support us and to understand more closely why we are doing all this.
And we thank you once again for the great spaces that created the right atmosphere along with the lavender seats that matched our top hats. We still think they set it all up just for us and repainted the seats :). So, see you all again and we recommend you to watch the movie Nothing to Laugh about and we guarantee you will laugh and don't forget your tissues, they will come in handy.