Together to the mountains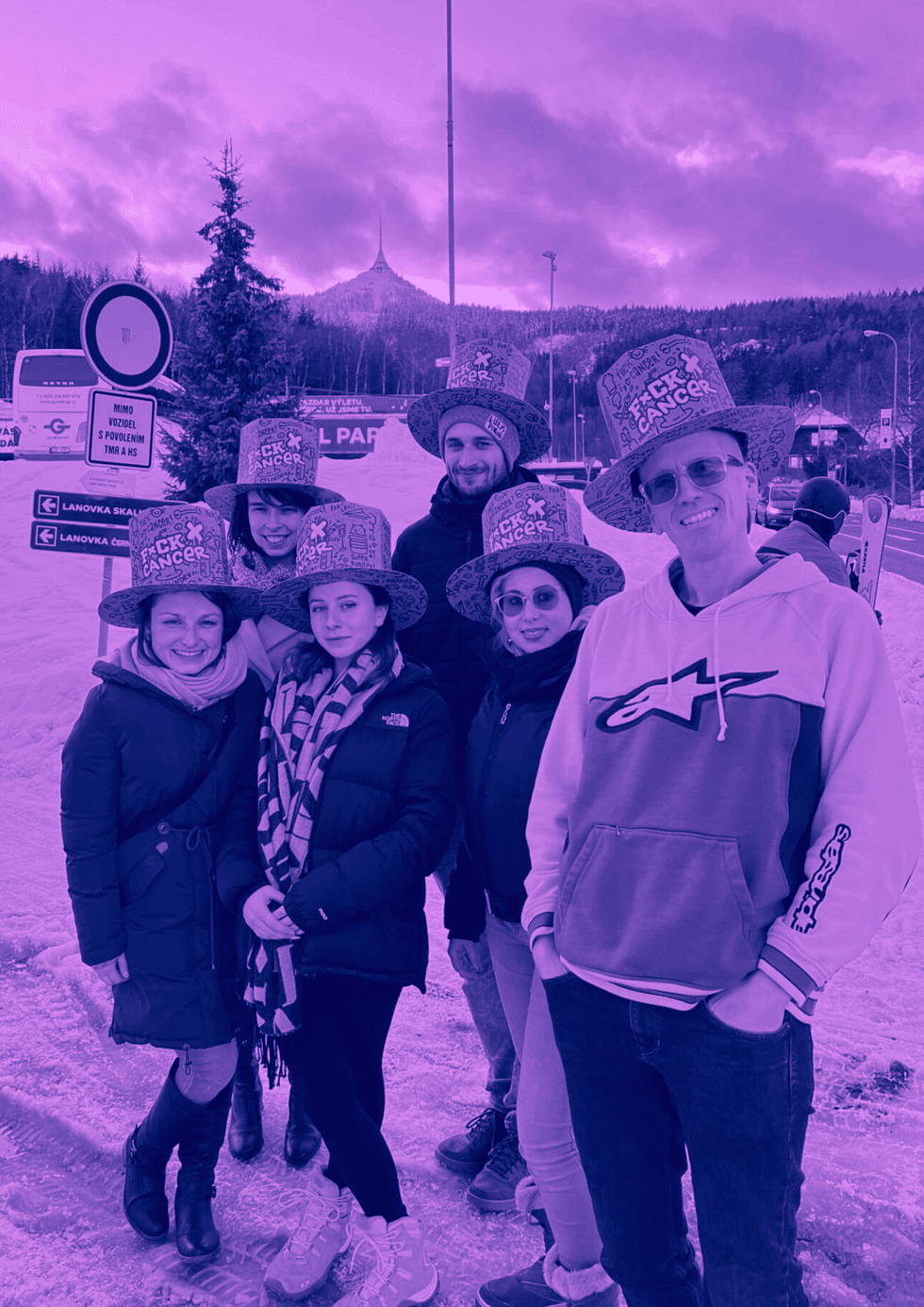 February 4 was World Cancer Day. But we didn't go to fight, we went to have fun
To let the world know that we are here, that cancer is here, plain and simple, and we care, but at the same time we are here for ourselves and we want to live life to the fullest.
We went to Liberec with our Heroes, took snowboards and skis with us and had a great ride on Ještěd. Fresh air, a bit of exercise and a smile on our face is exactly what we need. After a while we got hungry and moved to a nearby restaurant where we had lunch together and played a great card game called Chemoška na raka (Chemotherapy for cancer), which we were one of the first to play. The author of this unusual game is one of our Heroes - Petr Laštovka , who was told that chemotherapy is mainly boring and so he invented a game to fight that boredom. And we can confirm that this game is definitely not boring and is just great.
The next stop on our trip was the centre of Liberec and the Mercuria laser game premises, where we played a few games of laser games, table hockey and also a light maze.
We had a great time together that day and showed that sneaky bitch that we are not afraid of her and we can enjoy life, even though we had to deal with her.