We launched a campaign on HITHIT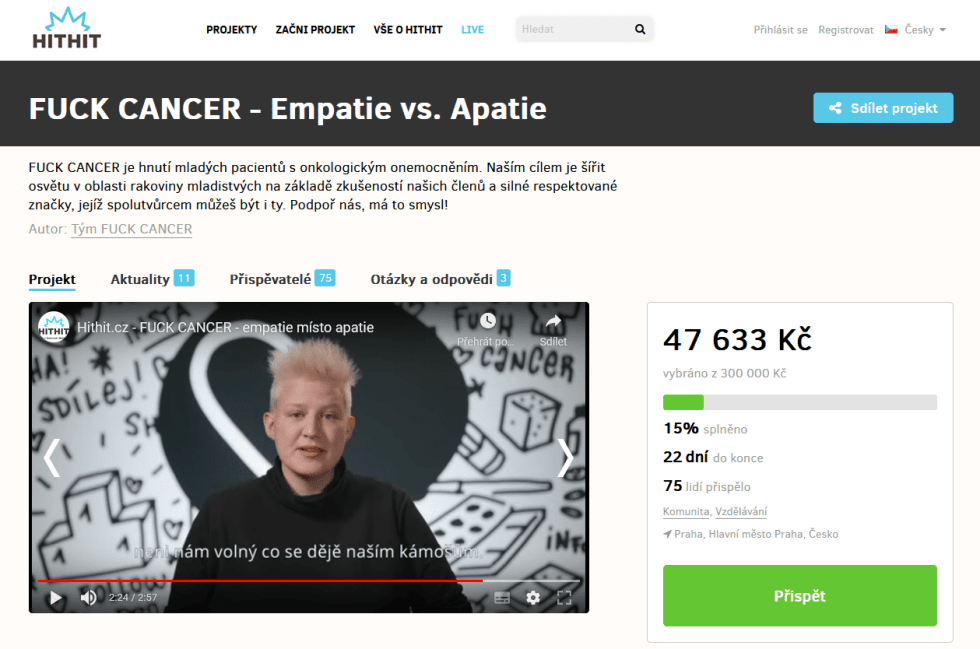 Would you like to support the FUCK CANCER project?
We have launched a campaign on HitHit - FUCK CANCER - Empathy vs. Apathy, which you must not miss!!!
Throw in some of that money and we guarantee you'll feel great about it!
We've also put together a range of prizes for you to get and as well as feeling great (that you've supported a project that will help change the world) you can take away the perfect gifts, thanks to our amazing supporters from the public and Heroes themselves.