We were soaking up information at the Lifmat 2022 conference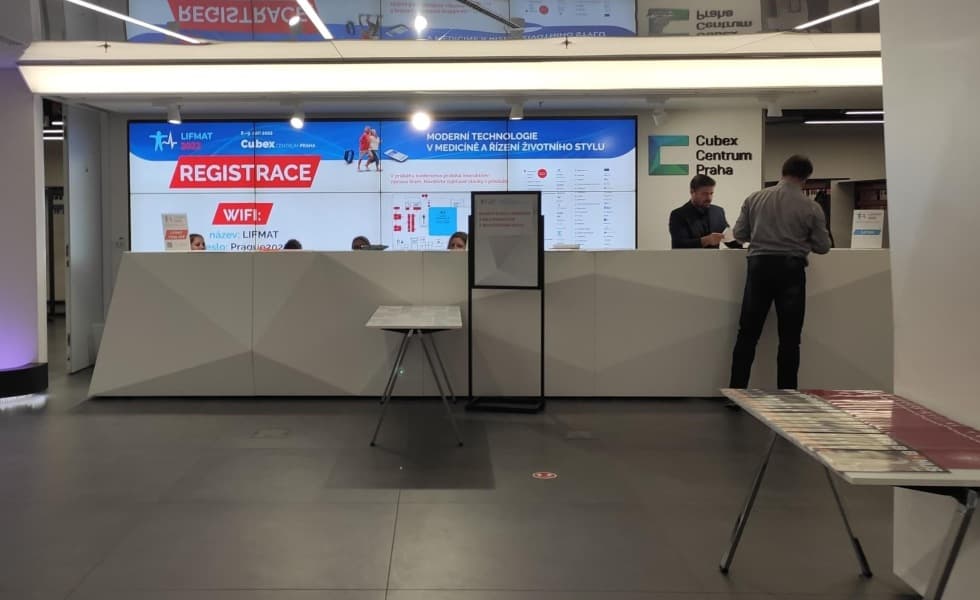 Lifmat 2022 Conference
Modern technologies in medicine and lifestyle management
We want to be in the know, so we have been soaking up interesting information in the field of modern technology in medicine and lifestyle management.
The aim of the Lifmat 2022 conference was to present the following topics:
telemedicine and health applications
wearables - wearable electronics
remote care
new health services
health projects and portals
patient organisations
improving physical and mental performance
What caught our attention?
Psychology: data transmission and processing can predict outcome as well as diagnose.
Rehabilitation.
Nutrition - Movement - Lifestyle: Has a link and impact on most diseases. How can technology contribute to healing?
Economics, law and telemedicine: Technology is the present and future of medicine, as it depends quickly and seamlessly on politics, legislation and economics.
Primary Care: Telemedicine is the hope for the GP, but it will never replace them.
We also went to a session called "A Minute with Scientists", the main aim of which was to network. Therefore, a number of professionals in the field attended the event:
research organisations
innovative companies
hospitals
universities and other institutions
investors
students looking to fulfill their potential

We strive to continuously educate you and expand your horizons.
We want to be a partner you can turn to.