Who is behind the visual identity of the Fuck Cancer project?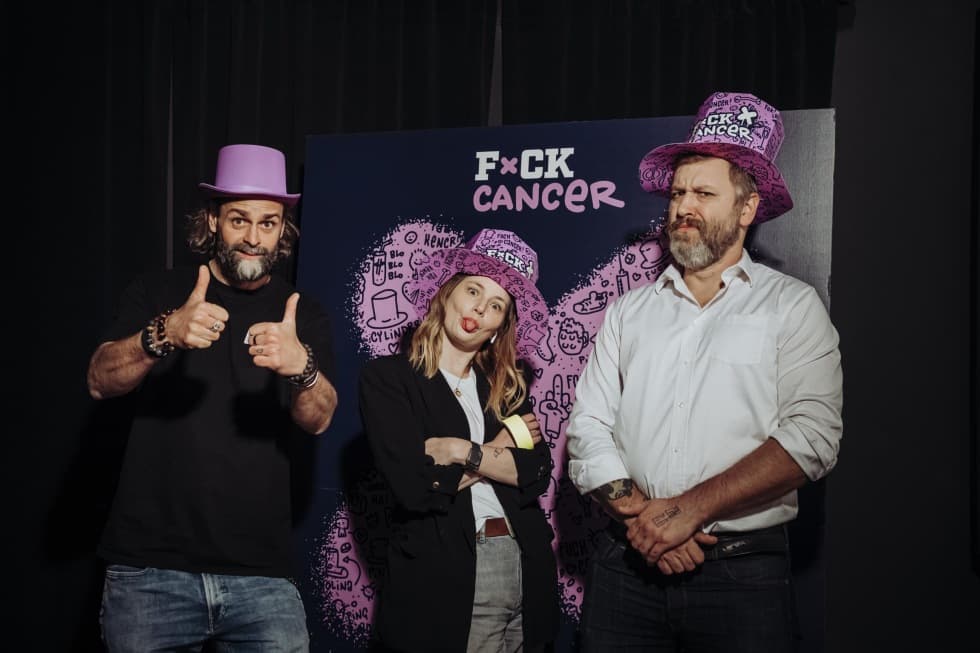 The visual identity of the FUCK CAnCER project is created by the best - DRAWetc.
DRAWetc. - the first Czech illustration studio founded by Vladimír Strejček in 2002.
Vladimír Strejček - illustrator ace and founder of the DRAWetc studio. With his team he introduced the practice of licensing illustrations on the Czech market, realized the international illustrator competition RawArtWresling, participated in the production of more than 6000 creative commissions. He teaches "creative management" to high school and university students. He prepared and implemented a comic competition for several years, together with the comic festival KOMIKSFEST. He has collaborated on several music albums, books, hundreds of storyboards and animations. His specialty is sketchnoting, i.e. illustrated notes from congresses and lectures. And last but not least, he created the visual identity of the FUCK CANCER project.
Hanina Větrovcová - we couldn't have done it without this great creative producer. She has been part of DRAWetc studio for more than 10 years. She thinks of why and what to paint something with, organizes unusual events and campaigns for smaller and bigger brands. She loves trying new things and pushing boundaries. And it is thanks to her that you can see this visual beauty.
A big thank you to the entire DRAWetc. team who participated in the preparation of the visual identity of the project. Thank you.