Live Empathy - SK Slavia Prague supports FUCK CANCER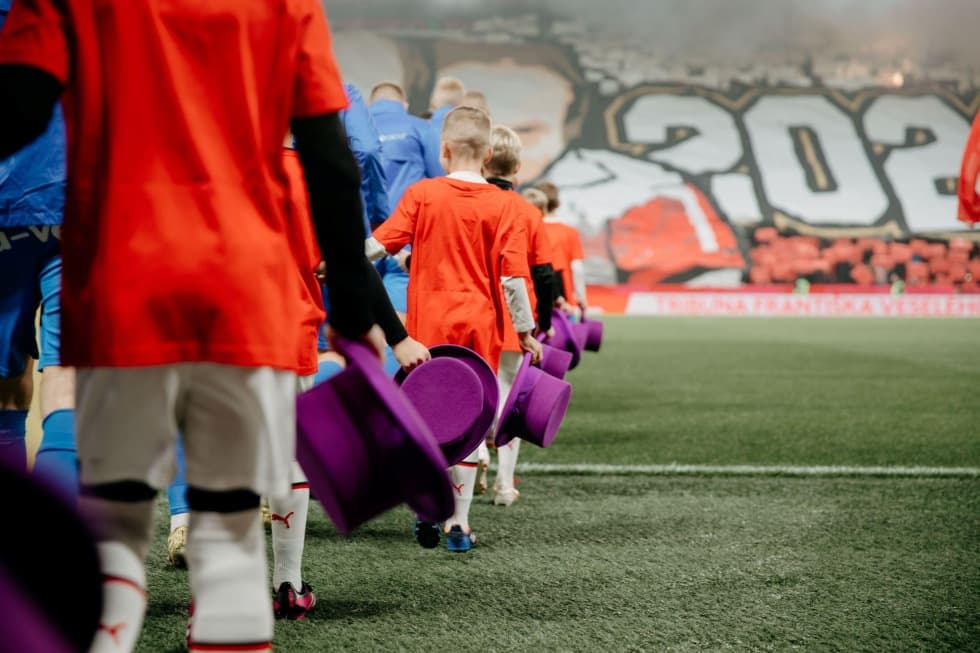 It is our great honour to announce that we have established cooperation with SK SLAVIA PRAHA
Sunday, November 6, was the day we witnessed something great together. Not only did SK Slavia Prague celebrate a beautiful 130th anniversary and we were able to be there, but they also decided to start working with us on this day and we really appreciate this step. Just as teammates go together to fight for victory and hold on to one rope, so do our Heroes. And we want them to have people around them along the way who will help them get back on their feet and lend a helping hand when needed. And that's why we're here, and together we can do even more.
We witnessed the tremendous power of empathy during the match between SK Slavia Prague and FC Baník Ostrava. Both teams took the field as rivals with a clear goal, to win! But that wasn't their only motivation. They entered the match together in lavender top hats to support a good cause and to show their fans that they care about what happens to people around us, and to draw attention to what the FUCK CANCER project is trying to do.
For this event, not only the players, but also the boss of Slavia himself, Jaroslav Tvrdík, put on their heads the symbol of the FUCK CANCER project - a lavender top hat, which was made for us by our partner - the company Tonak, who also became our supporter, and together we can show the world that it is necessary to walk around the world with your head held high and not be afraid to open your heart.
The whole evening was a great experience for us and we are very happy that we got the opportunity to speak to all the fans during half-time and give them our message live. And at the same time to take our Heroes to the game, so that they could relax, think different thoughts and enjoy such a powerful experience together.
We look forward to our journey together and you can be there with us.