What else to say but FUCK CANCER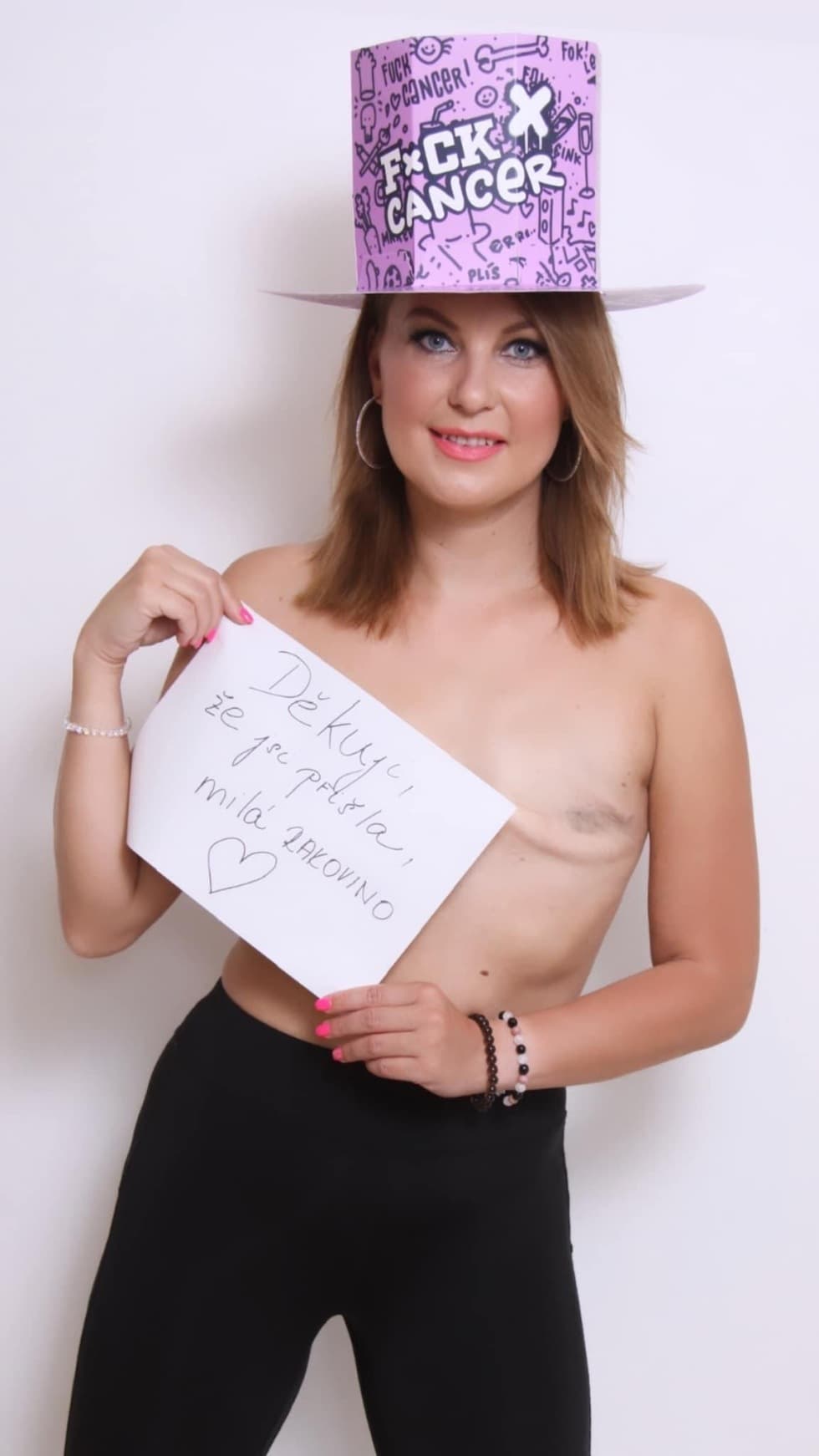 It is with great regret that we say goodbye to Eva Naihaiplová
Sometimes words are not enough and sometimes just those two little words "FUCK CANCER" are enough.
If only it were in our power to keep such things from happening, young people would not leave, despite the effort they put into recovery. It is with great sadness that we say goodbye to Evika Naihaihaipl, a young woman who was an angel here on earth and has been looking down on us for a few days now. She dealt with her illness in her own way and gave strength to many other cancer patients with whom she was in close contact. She has inspired, motivated, been a support and been part of several cancer awareness projects and last but not least she has been involved in our Fuck Cancer campaign.
She believed to the last moment in her recovery and here is a small sample of how she felt.
Evi, you are in our hearts!
The head says: Fuck cancer. You're going to die. It's a deadly disease. You don't have much time left. You're gonna be sick. Very sick. You won't make it. Life is over. You're a goner.
I could have stayed in the role of the fearful victim. To succumb to the disease. Surrender to death.
Happiness came in misfortune. I have a choice.
Give attention to the head - FUCK CANCER or...
pay attention to your heart, your intuition and... THANK YOU.
For the fact that cancer has come to say: That's enough, EVO, look at how you're living. Are you being yourself? Learn to finally say NO without guilt. Forgive yourself. You have one last chance to make a difference. Live, Eva. Just live. No stress, no fear of what was, what will be. Live in the here and now. Let go of the control and accept the trust. Trust in life. In yourself.
I'm trying to learn to trust and
THANK YOU for coming, dear cancer.
Eva