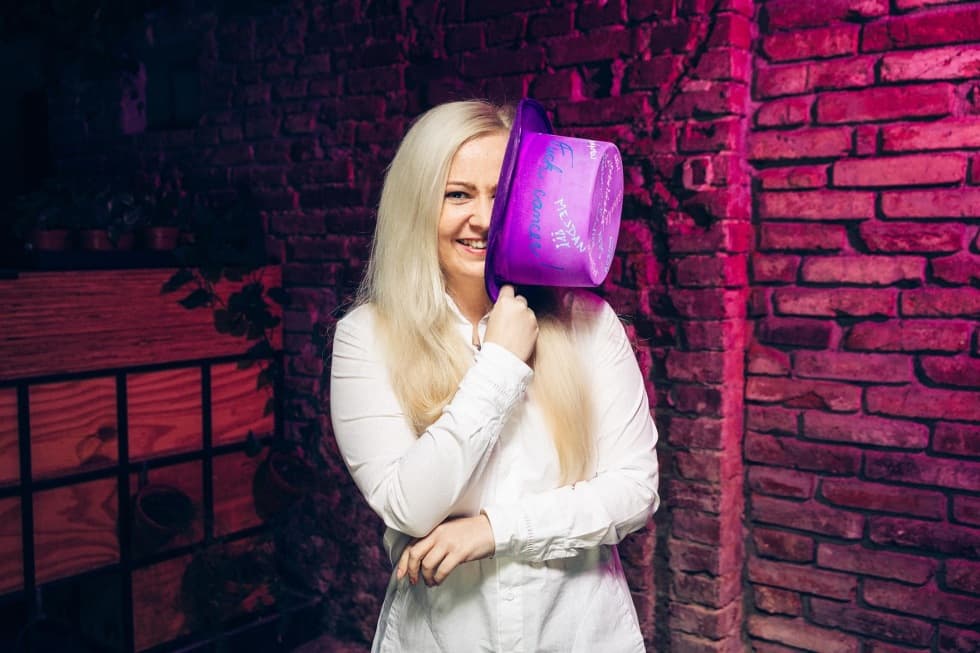 Hematology patient and member of the Fuck Cancer team

"I will be undergoing treatment for the rest of my life, but that doesn't mean I have to sit at home on my ass. I want to enjoy life, not just survive."
1) What appealed to you about the FUCK CANCER project and why are you putting your energy into it?
The project is a matter of the heart for me, just like Pink Bubble. My circle of safety, where we support each other and know exactly how challenging it is. We don't judge anyone, we accept everyone with their pain and suffering. There are amazing people here who know what it's like to fight for your life.
2) What does the term FUCK CANCER mean or express to you?
For me, this term means connecting with people who have a similar fate to mine.
3) Can you imagine who you are fighting for here as a "SOLDIER"?
I am fighting for myself and for the people who know how easy it is to lose their health, some freedom, close contact with people, and to be cut off from their normal lives, which are suddenly turned upside down. I also fight for those who are no longer with us. I am fighting for awareness and for possible prevention, such as regular check-ups with district doctors and specialists.
4) What would you say to someone who says they find the phrase "FUCK CANCER" vulgar?
No disease treats us decently, so why should we treat it decently. It's just "Hey, you disease, go fuck yourself, you can't beat me".
Mili is also the host of our podcasts