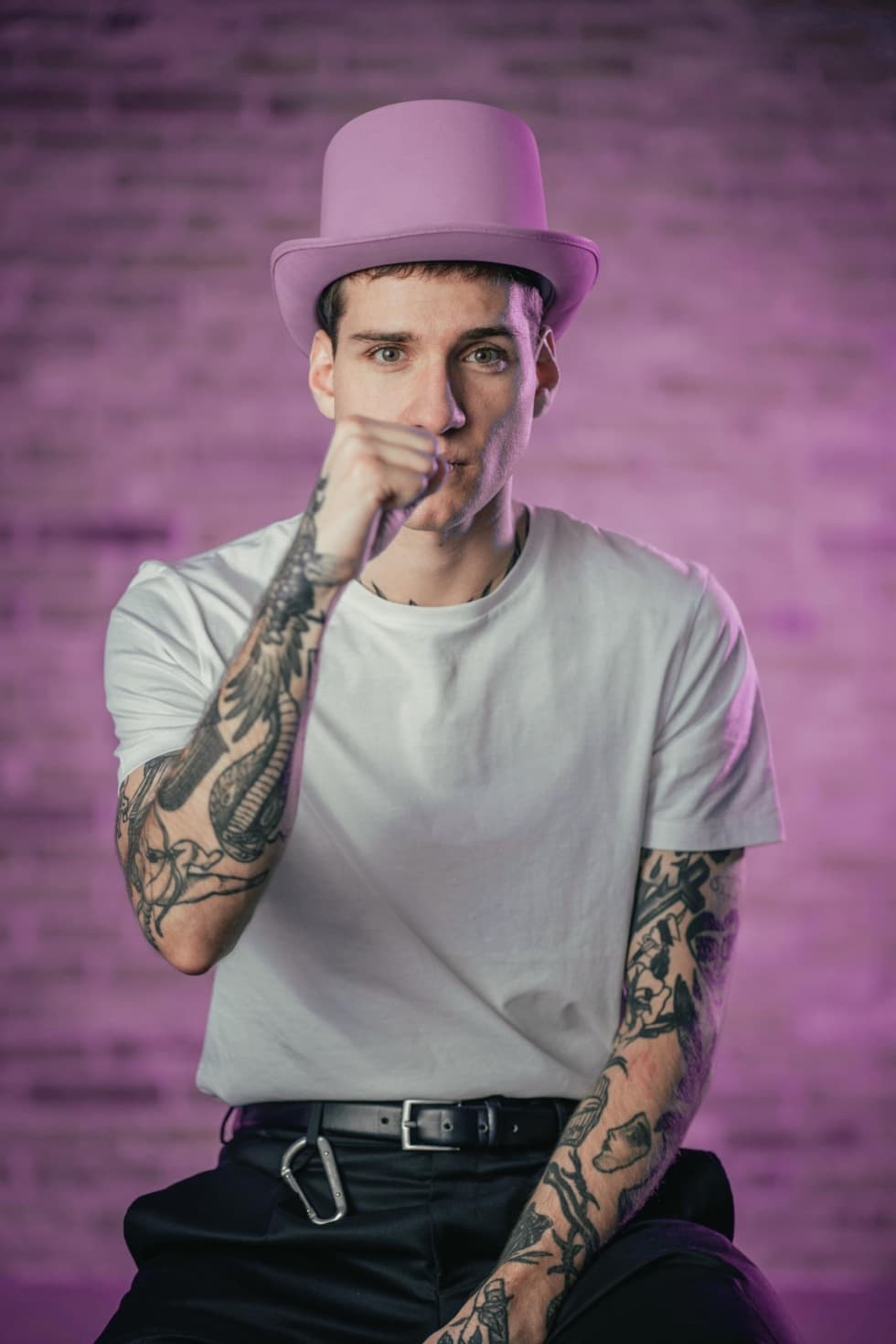 DJ and producer
"Empathy for me means a kind of understanding. I'm personally a very empathetic person even within the context of what I create and what kind of art I do, and I really try not to think only of myself."
1) What appealed to you about the FUCK CANCER project and why are you putting your energy into it?
The FUCK CANCER project primarily appealed to me because it's done by a group of my good friends who I trust and because I know that the projects they do are done with a lot of heart and passion. That's the primary reason I'm here. I just know that this bunch knows how to do these things. And the second thing, which is very fundamental for me, is the way of communication, which is very modern, it's a little bit cheeky, there's a little bit of rebellion in it. You can fight this problem together, you can help in different ways and not take it in a negative way.
2) What does the term FUCK CANCER mean or express to you?
The term FUCK CANCER to me primarily means some kind of rebellion and that's what I like about it. Because you're going all out in the fight, just FUCK CANCER, you can't be afraid of it and that's what I see as the big difference in this project. It's for young people and for them it brings some perspective, some hope, some different approach to how to fight the problem and I like that it reaches out to all the people around you who support it because I feel like it's the right way to go.
3) Can you imagine who you are fighting for here as a "SOLDIER"?
As a Soldier here, I am primarily fighting for the people who are affected by this problem and I know that I can help by being part of this project, by using some of my media power and my intervention to get other people involved and contributing not only financially but also with their energy. And those are the people I'm fighting for here and giving them my energy to pass on.
4) What would you say to someone who says they find the phrase "FUCK CANCER" vulgar?
We live in a flood of endless information and content and useless news, and if a project wants to succeed and prove something and be memorable, it has to be different, it has to be different. And that's exactly what FUCK CANCER does, because once you hear it, you'll remember it forever.